BLUE HILL HERITAGE TRUST TO HOLD LISTENING SESSIONS ACROSS THE PENINSULA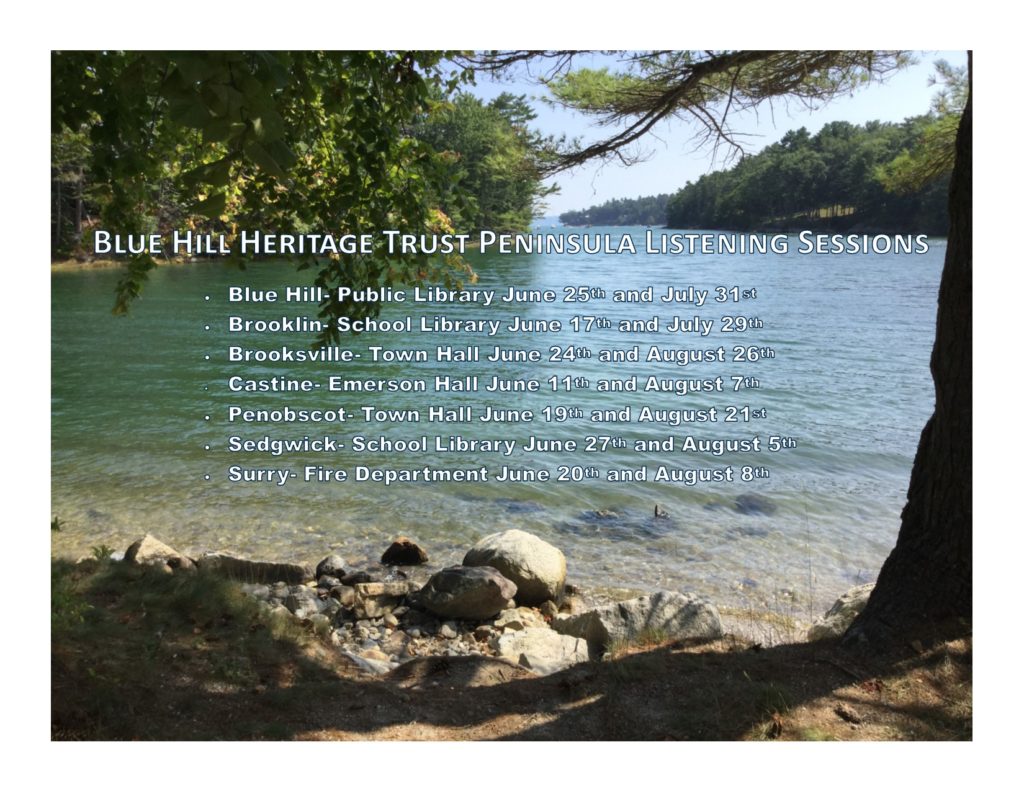 Blue Hill Heritage Trust will hold a series of listening sessions across the peninsula this summer and they want to hear from you. Coming up on 35 years in operation, Blue Hill Heritage Trust is interested in what you value about the peninsula, what you think of their conservation work, and what the future might hold for both. The Trust has sought to benefit local community, wildlife, and environment, and as they look to the future, they want to connect with residents in each peninsula town. Join BHHT's Executive Director Hans Carlson for a listening session and share with him your thoughts, ask questions, voice concerns, and share stories and sentiments on what is important to you about our local landscape.
Listening sessions will be held twice in each town between June and September. All are open to the public and registration is not required. Bring a friend, but more importantly, bring your voice. They want to hear from you!
Listening Sessions will be held at 6:30pm in the following towns on:
Blue Hill- Public Library June 25th and July 31st
Brooklin- School Library June 17th and July 29th
Brooksville- Town Hall June 24th and August 26th
Castine- Emerson Hall June 11th and August 7th
Penobscot- Town Hall June 19th and August 21st
Sedgwick- School Library June 27th and August 5th
Surry- Fire Department June 20th and August 8th
Our thanks to the towns, libraries and schools who have agreed to host these sessions!