BHHT Hiking Challenge 2020: Beautiful Boulders!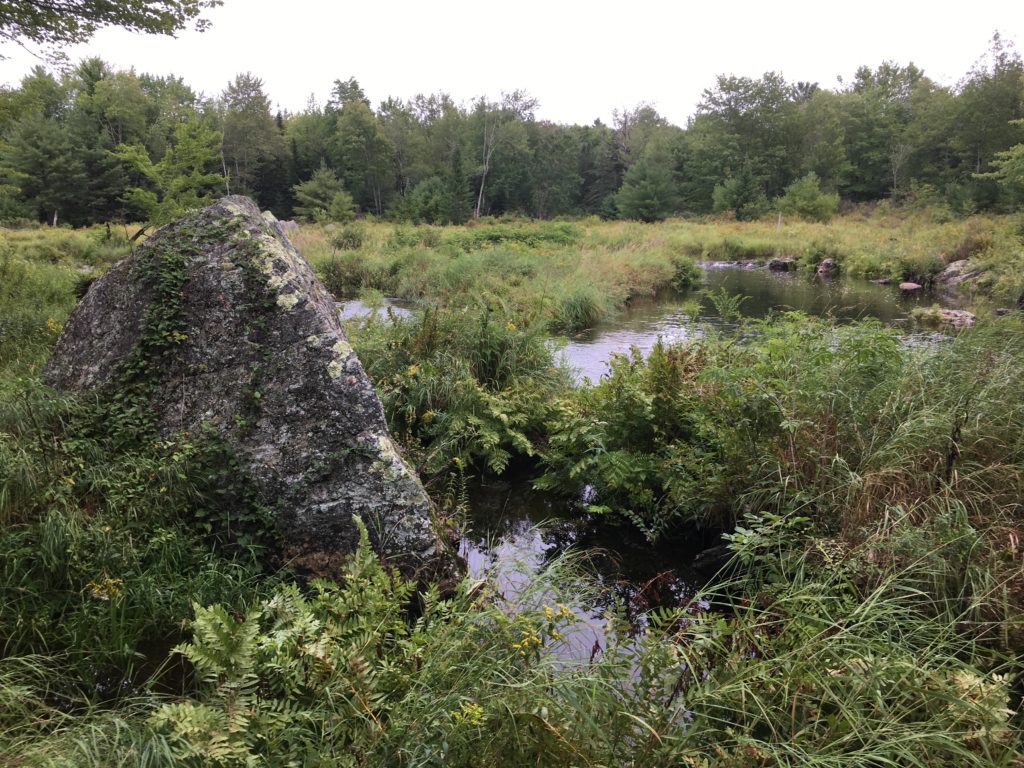 Directions: Go find the boulder on eight designated BHHT trails across the peninsula (listed below), collect the mystery letters and once you have hiked all eight trails, found the boulders and the mystery letters, and put the letters together, the word you create is your ticket to a prize! Email me (landere@bluehillheritagetrust.org)  the word you create with the found letters and your name will be put in a prize drawing. All kids will receive a prize for completing the hiking challenge!
The Challenge ends September 30th!
ALL of our 8 trails are NOW up and ready to explore!
Penny's Preserve, Albion Meadow North Loop- Blue Hill
Patten Stream, South Loop – Surry
Kingdom Woods, South Loop – Blue Hill
Caterpillar Hill -Sedgwick
Hundred Acre Woods – Brooklin
Weinland – Penobscot
Snow's Natural Area – Brookville
Greebie – Castine
Adult Education: To read more about the boulders and geology of our 8 hiking challenge trails check out a wonderful document created by our Associate Director, George Fields, which includes history notes, photos, maps, and more!
For Kids: We will also be partnering with peninsula libraries to offer story time for children and families featuring picture books about rocks and boulders, to inspire participation in the hiking challenge and more interest in the ancient rocks beneath our feet and scattered through our landscape. Stay tuned for more information on where and when or contact landere@bluehillheritagetrust.org with your questions!
Roxaboxen read by Brook Minner from the Brooksville Free Public Library
Everybody Needs a Rock read by Claire Malina, Youth Services Librarian, Blue Hill Public Library
Read a Poem: If you like nature poems check out this beautiful piece by Charles Simic.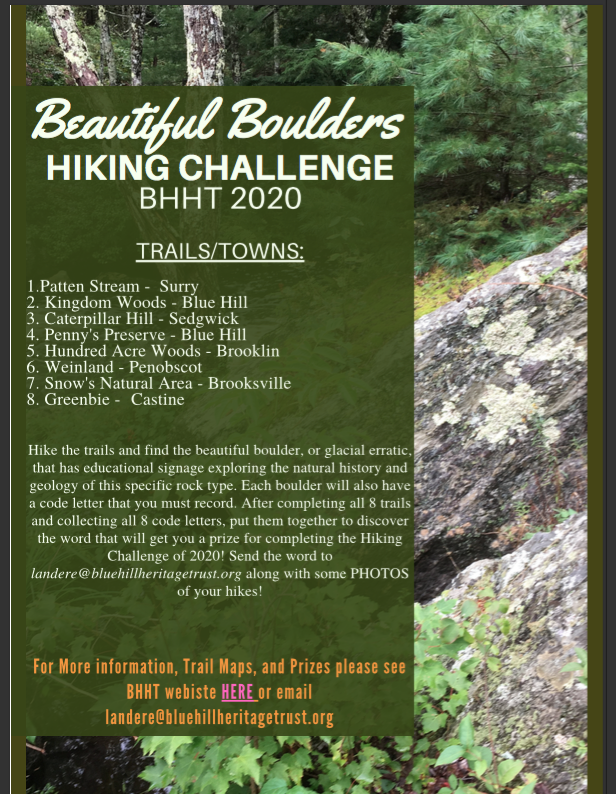 HAVE FUN HIKING!