Click here to download a full-page map (PDF).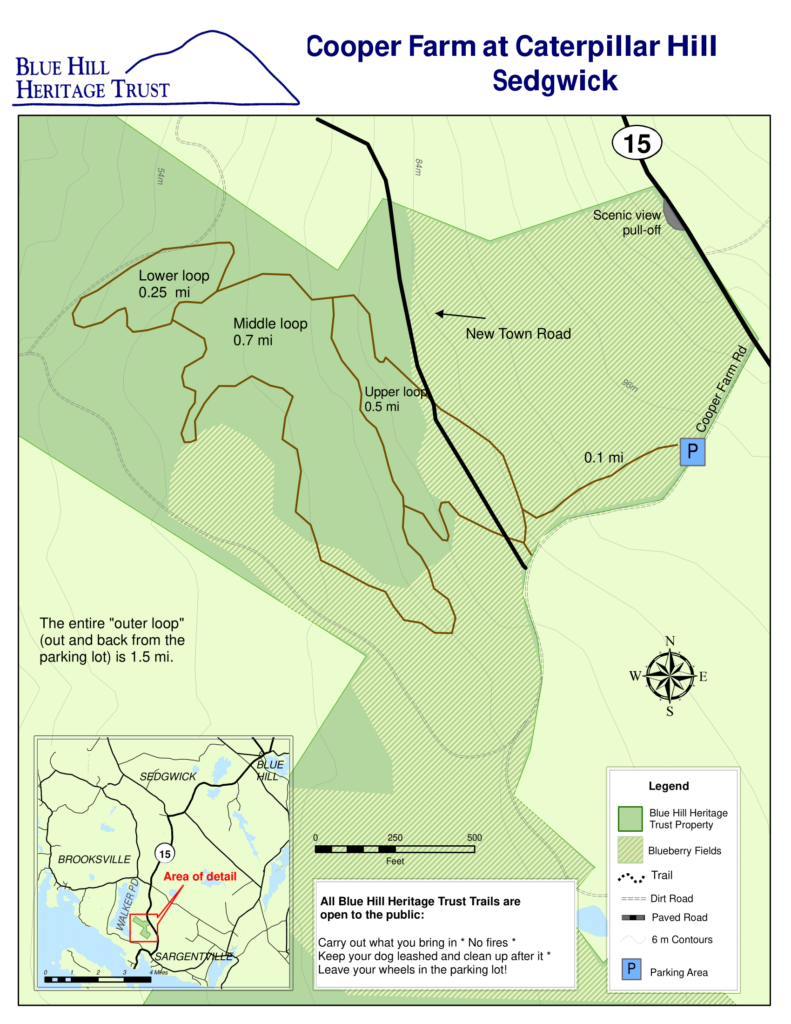 The 134-acre Cooper Farm property lies on the sloping fields of Caterpillar Hill in Sedgwick. In 2001 Blue Hill Heritage Trust purchased this important scenic and cultural landmark with the support of the former landowners,  Island Heritage Trust, Maine Coast Heritage Trust, and many community members.
The view from Rt. 15 in Sedgwick is prized by both residents and visitors. A scenic turnout maintained by the Department of Transportation provides a safe place for visitors to pull off the road. The view overlooks the open fields and forest owned by the Trust and, Eggemoggin Reach, the islands of Penobscot Bay and the Camden Hills.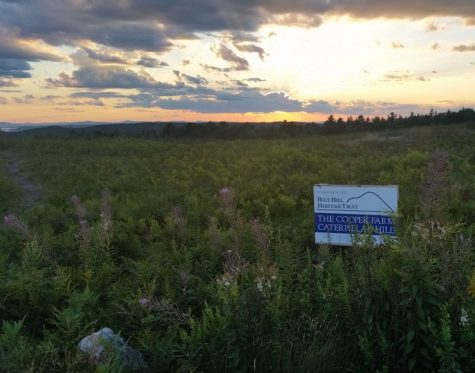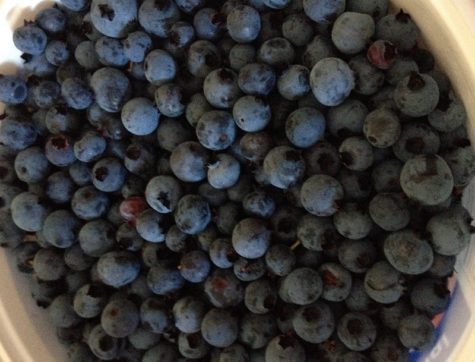 Long loved for its scenic qualities, this property now welcomes visitors to walk or ski a loop trail and experience the beautiful landscape firsthand. The property provides excellent opportunities for blueberry picking during July and August.
Directions and Parking
From Blue Hill, take the Mines Road/Route 15 toward Brooksville and Sedgwick. At the intersection, turn left onto Snow's Cove Road/Route 15. Continue on Caterpillar Hill Road/Route 15/Route 175.  Follow until you see the Caterpillar Hill Scenic Turnout on the right. Just after the turnout there is an unpaved road off to the right, called Cooper Farm Road. A small parking lot is located on the unpaved Cooper Farm Road.