This property's fields are a landmark for all who approach Castine. The preserve encompasses a significant portion of the fields on either side of Rt. 166 just north of the British Canal. A British Revolutionary War redoubt is located on the property. There is a new walking path through the woods and field. This location is spectacular for many nice views, picnic spots, birding, and wildflowers!
The Hatch Cove Preserve is on both sides of Route 166 as it crosses the Neck into Castine. Two suggested areas for parking are indicated on the map below.
Click here to download a full-page map (PDF).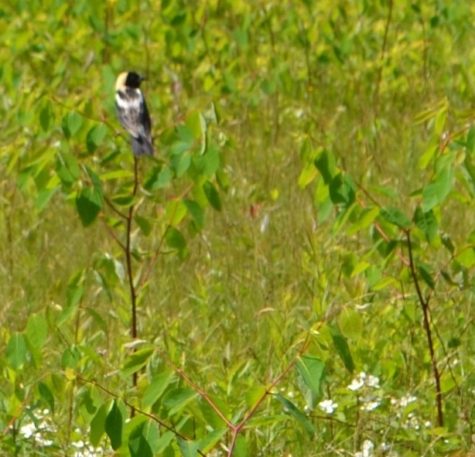 Location and Parking
Hatch Cove Preserve (Castine): Take Route 166 south towards Castine, turning right onto Wadsworth Cove Road before crossing the Neck. Park along edge of Wadsworth Cove Road or the Backshore Road. No formalized trail, but open fields on both sides of Route 166.
Use Guidelines
Carry out what you take in.
Fires are not permitted.
Dogs must be leashed.
Foot traffic only.