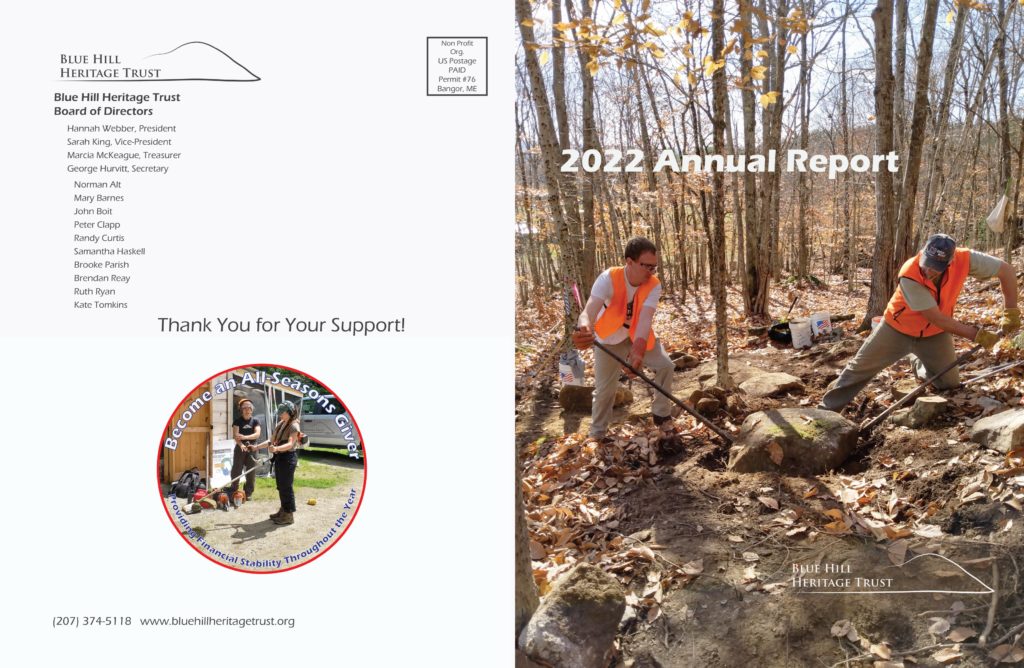 Our newsletter has changed to a digital format!
Blue Hill Heritage Trust has a variety of electronic and print publications throughout the year. In an effort to reduce our paper use, BHHT has switched the Newsletter to an electronic format through the E-Newsletter service we use for event reminders. We will be sending four newsletters electronically each year (seasonally), please make sure you are subscribed to this mailing list. For those who do not use email or prefer a hard copy, we are happy to mail you one upon request by calling (207)374-5118.
Newsletters and Annual Report are available below in PDF or Online formats.